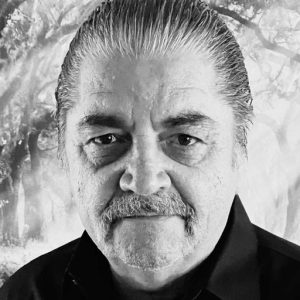 Steve Filson was raised in Huntington Beach and has been a resident of San Bernardino since 1976 when he relocated there after his service in the U.S. Air Force. He retired in 2009 after a 31-year career with the San Bernardino County Sheriff and San Bernardino Police Department. Steve is the owner of a private security company and is a staff member of the Public Safety Academy, a public charter school in San Bernardino.|
Most importantly, Steve is Jessica's Dad. Jessica was his 29-year-old daughter killed in Redlands on January 22, 2022, along with her boyfriend, Nicholas, due to fentanyl poisoning. Steve lives in Highland, California, with his wife, Cheri, and their five-year-old granddaughter, Elara. He and other bereaved parents formed V.O.I.D., "Victims of Illicit Drugs," as a California non-profit corporation and dedicate their efforts to education and awareness of this fentanyl scourge confronting our society.
Future Speakers:
January 20: Joseph Paulino, Chief of Police, San Bernardino City Unifies School District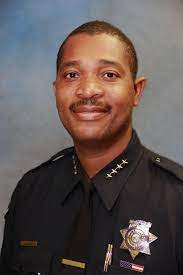 On July 1, 2010, Chief Joseph Paulino was sworn in as Chief of Police for the San Bernardino City Unified School District Police Department.
On October 1, 1997, he was hired as a "lateral" police officer from the Los Angeles County Safety Police Department.  He is a graduate of Rio Hondo Police Academy.
Prior to his law enforcement assignments, he served in the Army for 10 years; his last three years as a Sergeant in the 10th Mountain Division, 1-87 Infantry.
Chief Paulino is currently in the process of working on his Doctoral Degree at Liberty University. He has earned a Master's Degree in Public Administration and a Bachelor of Science in Workforce Education from Southern Illinois University at Carbondale. In June, 1998, he earned an Associate of Arts Degree in Administration of Justice at San Bernardino Valley College, San Bernardino, CA.
All meetings are Fridays at noon at Juan Pollo Restaurant, 1258 West Fifth Street, San Bernardino.