March 17 – Gil Navarro speaks on Mental Health Centers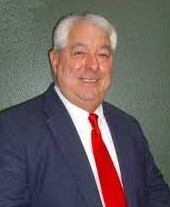 Gil Navarro was born in Los Angeles, California on June 27, 1942. After serving two years of active duty with the US Navy, he worked for IBM Corporation for eleven and a half years,.
After losing his wife to cancer, he raised three sons on his own. As a single parent, he quickly realized that he needed to keep better informed of the progress that his three sons were making in school.
For the last eighteen years, he has advocated for children in the public school system. He has represented children with learning disabilities and assisted students with community college and university enrollment. He has also given parents and guardians of young students, the necessary training they need to advocate for their kids.
In November of 2006, the voters of area D, which includes the San Bernardino Unified School District (the seventh largest school district in California) and the Rialto Unified School District, elected Gil to the San Bernardino County Board of Education.
Future Speakers:
March 24 – Mary Ellen Abilez Grande, SBCUSD Board Member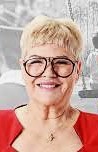 Mary Ellen Abilez Grande is a board member of the San Bernardino City Unified School District. She is a seasoned educator dedicated to all students, and a creative team leader with the ability to inspire efficacy in others.
She has been teaching students designated with moderate/severe needs in the San Bernardino City Unified School District for 20 years.
As an advocate for students and peers, in the community and in the K12 system, she is actively engaged in promoting contemporary solutions for education.
In addition to her teaching credential, she holds an B.A. Social Science, M.A. Special Education, M.A. Ed Administration and a Preliminary Administrative Credential all from California State University San Bernardino.  She has three daughters, Michael-Anne, Eve Star and Gabrielle, all graduates from SBCUSD, and her husband, Fred Grande.
March 31 – Damon Alexander San Bernardino City Council, Seventh Ward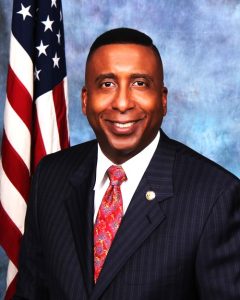 Councilman Damon L. Alexander, Th.M, MPA was elected to the City Council Seventh Ward seat on November 3rd, 2020. Taking on leadership roles isn't new to the Councilman, prior to running for office, the Councilman served in the community in several governance capacities. He was the Chairman of the City of San Bernardino's Public Safety and Human Relations Commission, Citizen's Advisory Committee on Marijuana, as well as the President of the North End Neighborhood Association (NENA).
Councilman Alexander was born and raised in Pasadena, CA. He graduated from the University of La Verne with a Bachelor of Science in Political Science. He is also a graduate of Harvard University Leadership Institute and the U.S. Marine Corps Leadership Academy.
Councilman Alexander wants accountability of the council for his constituents in the Seventh Ward and the city. His top priorities include the following: addressing homeless issue, public safety, reengaging the Highland & 40th Street Business Corridors, the repairing of our roadways and updating city lights.
He seeks to empower the citizens of San Bernardino through City commissions, boards and public forums. He wants to streamline the new business process by making more efficient and create a business climate that is more inviting.
Councilman Alexander serves as an alternate on the San Bernardino County Transit Authority (SBCTA).
His community involvement includes but is not limited to being the founding President of the 100 Black Men of the Inland Empire. Past 25th District Commander (San Bernardino County) of the American Legion, a member of Omega Psi Phi Fraternity Inc., as well as on the Board of Directors for the San Bernardino Symphony Orchestra.
Councilman Alexander is married to Felicia Alexander founder of the San Bernardino Turkey Trot 10K/5K race, together they have a blended family of 5.
All meetings are Fridays at noon at Juan Pollo Restaurant, 1258 West Fifth Street, San Bernardino.